Congratulations to Junior Kate Jeffers for being selected to the LSA invitational All-Tournament Team today!

Congratulations to our 2018 OV Homecoming Court and our Queen Bella Benning and King Garrett Tippit!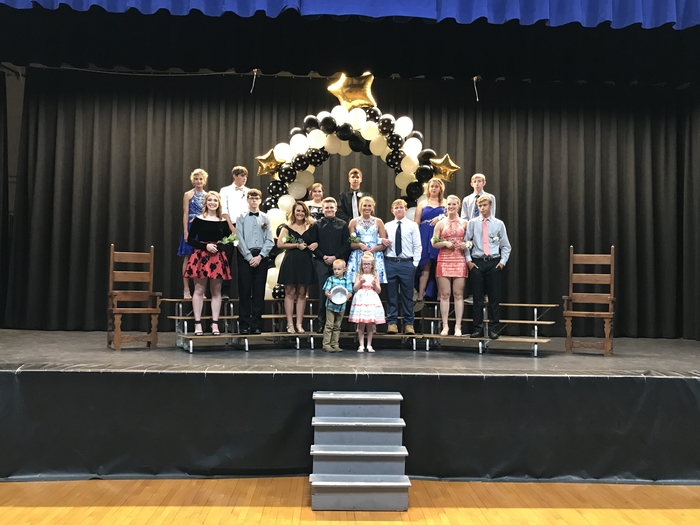 OVHS homecoming dance is tonight from 8-11 PM. Doors open at 7:15 and coronation is at 7:45. Have a super Saturday. #YNotOV

Varsity volleyball travels plays in the LSA invitational today! Good luck ladies! #YNotOV


We are ready! Friday Night Lights at OVHS! Kickoff at 7:00 PM as SOV hosts Warrensburg-Latham! Let's go!!!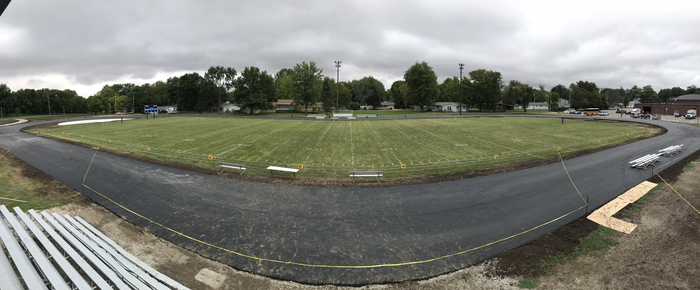 Tomorrow's MS Baseball game at Tri-County has been cancelled due to field conditions.

At this time, the parade is still on for 3:00 this afternoon.

Varsity football hosts Warrensburg-Latham at 7:00 tonight at OVHS for OV Homecoming!


Regardless of the parade status tomorrow due to weather, we will still dismiss at 2:00. A decision will be made about the parade by 12:00.

HS and MS cross country at Shelbyville has been postponed for Saturday. HS will run on Monday 9/10 at 4:30 while MS at 4:30 on Tuesday 9/11

Reminder: tomorrow, Friday, September 7th is a 2:00 Dismissal for the 3:00 Homecoming Parade.

HS Golf travels to Sullivan Country Club for a 4:00 tee time today! #YNotOV


MS softball begins regional play today while MS baseball heads to Argenta! Have a wonderful Wednesday! #YNotOV

Varsity volleyball improves to 4-1 with a 25-21, 25-22 win over Central A&M! #YNotOV

OVMS School pictures will be Sept. 12.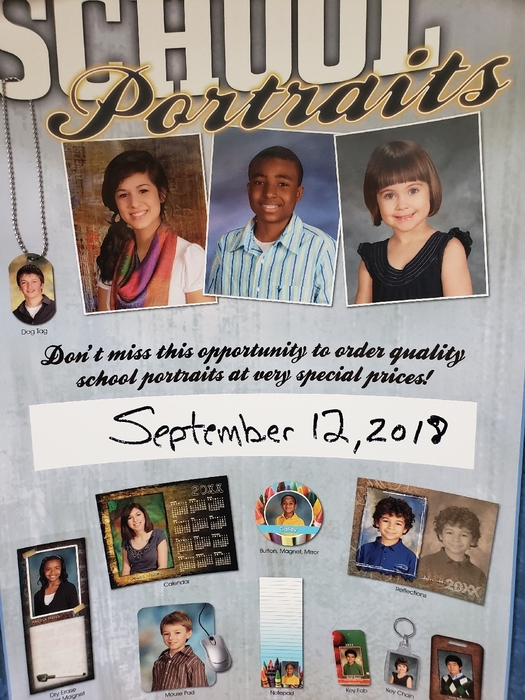 Superhero day here at OVHS! #YNotOV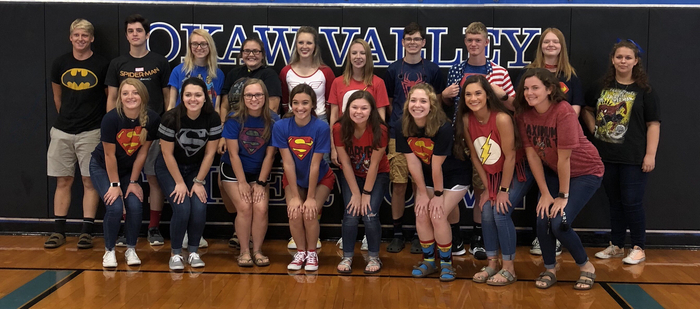 Have a terrific Tuesday! Today is the start of OV Homecoming week! #YNotOV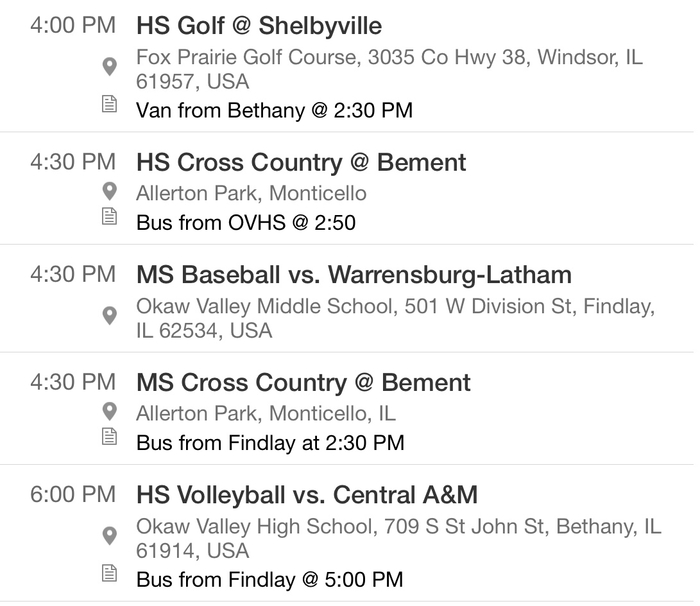 OV Homecoming is this week! Here is a list of daily events! Game is Friday at 7:00 at OVHS vs. Warrensburg-Latham.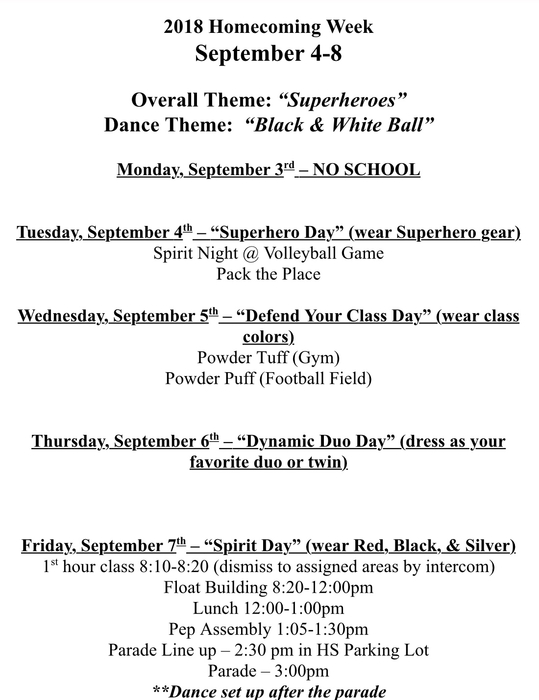 A big thank you to our OV 8th graders and their parents for their contributions to the MS softball program! #YNotOV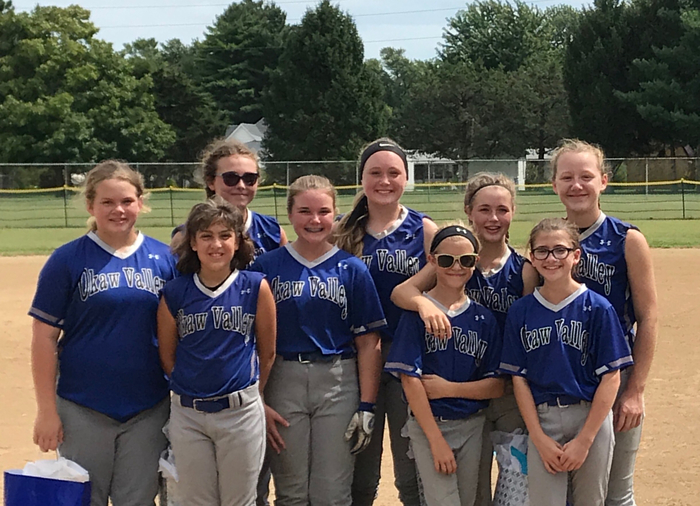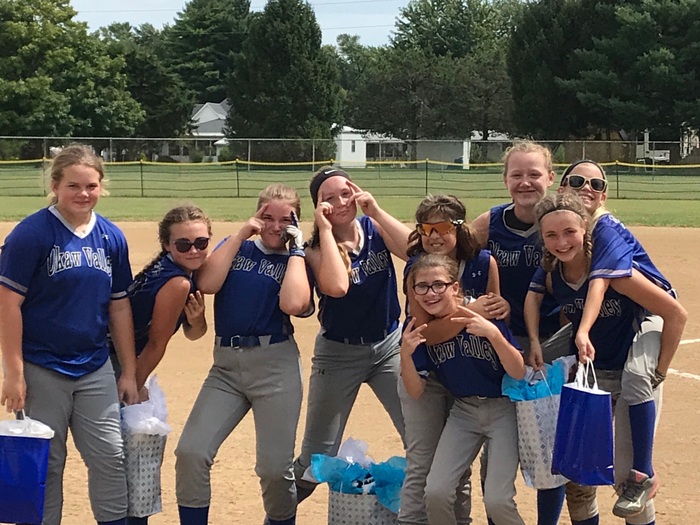 JV football vs. Newton has been cancelled for Monday.