NEWS FROM THE ATHLETIC DEPARTMENT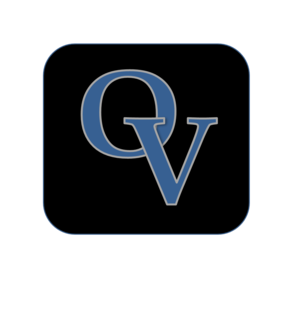 OV EXTRACURRICULAR MISSION
At Okaw Valley we believe that success in the classroom translates into success in whatever form of competition our student-athletes choose to participate.
Parents roles are critical for our student-athletes to be successful. We ask you to help us provide an environment where our athletes can become successful and progress, academically, socially, and emotionally. Competitive sports in high school does not build character, rather it reveals the character that is already in place.
Coaches help to instruct our student-athletes in the fundamentals, increase their physical, mental, and emotional toughness, as well as modelling the character traits of the OV Way (attitude, respect, time management, passion, teamwork, talents, heart, appearance and communication.) We believe that as we all work together to become excellent in all that we do, we can help create an atmosphere where our student-athletes feel supported and encouraged to give their best effort both in the classroom and on the field.
PRIOR TO PARTICIPATION IN ANY MIDDLE OR HIGH SCHOOL SPORT, A STUDENT MUST HAVE ON FILE:
Current physical (Good for 395 days from the date of the physical), concussion waiver signed, insurance waiver form, athletic fee paid, and a signed code of conduct.
Physical Form
IESA Concussion Sign-Off Form
IHSA Consent Form
Insurance Waiver form
$35 athletic fee ($70 maximum per family or individual)
Code of Conduct Signed by Parent and Student
For your information, there are two places to receive current information in regard to sports schedules and bus transportation departure times and places. Check the district calendar which has all of the bus and practice times. The sport schedules can also be found on Athletics Online located on the left hand side of the page.
Lastly, WE ENCOURAGE ALL MIDDLE AND HIGH SCHOOL PARENTS OF ATHLETES TO BECOME INVOLVED IN OUR OKAW VALLEY BOOSTER CLUB! ALL THEY DO IS FOR YOUR SON OR DAUGHTER.
For text updates: Text the message @ovinfo to number 81010
Follow us on Twitter @OkawValley
Follow us on Facebook - Okaw Valley CUSD #302
YNOTOV
IMPORTANT NEW STUDENT ACCIDENT INSURANCE
We recently renewed our contract with Markel Insurance to provide accident insurance for students. It is the same program that has been available for students however there are a few administrative changes. Markel Insurance is asking clients to use the link to their site for enrollment, claims and other features offered by Markel. The website will be here temporarily and a permanent link on the left hand side of the district menu. If you have questions concerning enrollment or other features contact Markel Insurance at 877-444-5014 or follow this link: Markel Insurance