OKAW VALLEY ELEMENTARY PBIS INFORMATION PAGE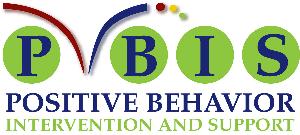 OKAW VALLEY SCHOOL-PBIS
Okaw Valley Elementary supports a safe and effective learning environment by establishing clear expectations for behavior that are taught, modeled and reinforced across all settings and by all staff.
WHAT IS PBIS?
Positive Behavior Interventions and Supports (PBIS) is a proactive approach for establishing the behavioral supports and social culture needed for all students to achieve social, emotional, and academic success.
As a Response to Intervention model, PBIS applies a three-tiered system of support, and a problem-solving process to enhance the capacity of schools to effectively educate all students.
PBIS AT OKAW VALLEY ELEMENTARY SCHOOL
At the start of the year and after winter break all students are taught the Power of the Pack Expectations. Students participate in mini lessons in different areas of the school in order to learn what is expected of them.
PAW PRINTS
Students in Okaw Valley Elementary School are rewarded with a Paw Print for displaying proper behavior. Students who receive a Paw Print put their name on a classroom grid. Each Friday a section of the grid is called and a reward is given to the student(s).